Posted: November 8, 2017
Last weekend saw Stirling Rowing Club presented with two brand new Cox boxes as a result of their efforts in the newly launched 2017 Summer Sprint League.
Scottish Rowing organised a new Sprint Series of regattas during what is normally a quiet period for domestic competition in August and September.
Clydesdale ARC, Aberdeen BC and St Andrews Uni BC all stepped forward as event organisers for the Sprint Series and ran very different events which focused more on fun, with a big emphasis on taking part. It was an opportunity for beginner and experienced rowers alike to race with different people, take part in mixed events, mixed age events or simply practise skills.
To encourage clubs to take part in the Series Scottish Rowing offered a choice of a set of sculling blades or a Cox Box in two categories. The Keenest Club prize, for the club with the most people taking part across all three events and the Winning Club prize, for the club with the most event wins across all events.
Stirling Rowing Club, not having any cox boxes of their own, saw an opportunity in the Scottish Rowing Sprint Series and came away winning both prizes.
Junior captains Ben and Ellie were awarded a cox box each on behalf of the club, the junior squad having been "instrumental" in the club's achievement.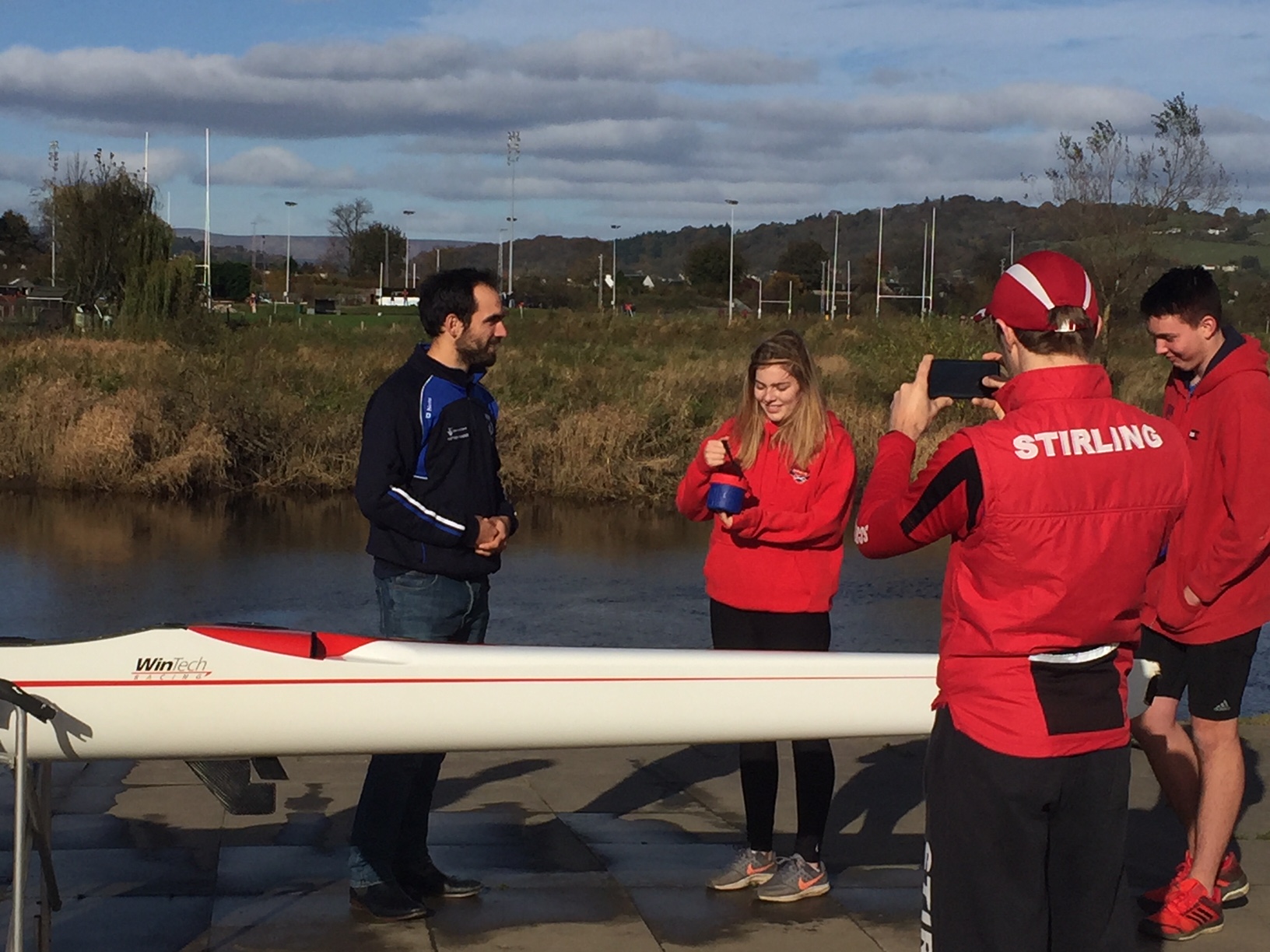 Congratulations to everyone at Stirling RC who got involved, and we hope the new equipment spurs the club on to even greater success.
Scottish Rowing are currently looking for feedback about the Summer Sprint Series and have created a Survey to do so. It is a very short survey and only takes 2/3 minutes so please give us your views by clicking here.