Posted: November 1, 2017
John Higson, the lead coach of women's rowing at Edinburgh University Boat Club and number two to Head Coach Colin Williamson, has become the first rowing coach from Scotland selected for the newly launched UK Coaching's Performance Foundation Coach Support programme.
Described as an "18-month long journey" for 38 coaches from eight sports, the programme will be run by the UK Coaching Talent and Performance team in partnership with UK Sport. It is designed specifically to develop coaches working with talented athletes who have the potential to win medals.
Higson's athletes certainly fit that category. Maddie Arlett and Robyn Hart-Winks had never been in a rowing boat before starting at the University of Edinburgh but within a handful of years, Higson helped them reach senior World Championship 'A finals' this summer.
You'd be forgiven for imagining the pair's fifth place in the Florida Worlds was THE stand out moment of Higson's short coaching career. But the success of his club athletes at the university are right up there too.
"I like our athletes to have another thing running alongside their main goals, and it's the same with me and my coaching," said Higson.
"Yes, the achievements of Maddie and Robyn this summer was the pinnacle of what I have been able to achieve as far as developing individuals but then I also have squad and club goals.
"So I look back at getting a full university crew to Henley Royal Regatta last year as a very big marker of what we as a club and squad are able to achieve."
Higson himself learnt to row at Edinburgh University in 2002 and, near the end of his eight year spell as a student, he took on a voluntary coaching role.
His aptitude for coaching soon became apparent and made him a clear choice for the first ever intake of the sportscotland-funded Coaching Futures programme, which in particular opened his eyes to the sharing of ideas between coaches from different sports.
And it's that very aspect of the Performance Foundation Coach Support programme which appeals to Higson.
"That cross fertilisation between sports is interesting and, having input from other sports on how they work in their set ups, is probably the thing I am looking forward to most," he said.
"One of the things I really like about Edinburgh University is that we already work cross-sport within our office.
"One of our swim coaches here works primarily with women too and I often ask him how he works with a group of women and how he gets that group to work together and share a common goal when they have individual goals as well.
"Now I'm keen to see how that comes through in this programme."
Coaches on the Performance Foundation Coach Support programme will have the opportunity to expand their knowledge, broaden their understanding, challenge their thinking, develop their insight and enhance their coaching practice by hearing from industry experts and meeting experienced coaches from the talent and high performance domain.
Higson feels completely fulfilled in his current role and believes that one of the almost unique parts to being a rowing coach is that he can combine his full time club role with international opportunities. Last summer he was selected by the GB Rowing Team to coach at the under 23 World Championships.
In a short period as a coach he has achieved much with what is a deceptively simple style.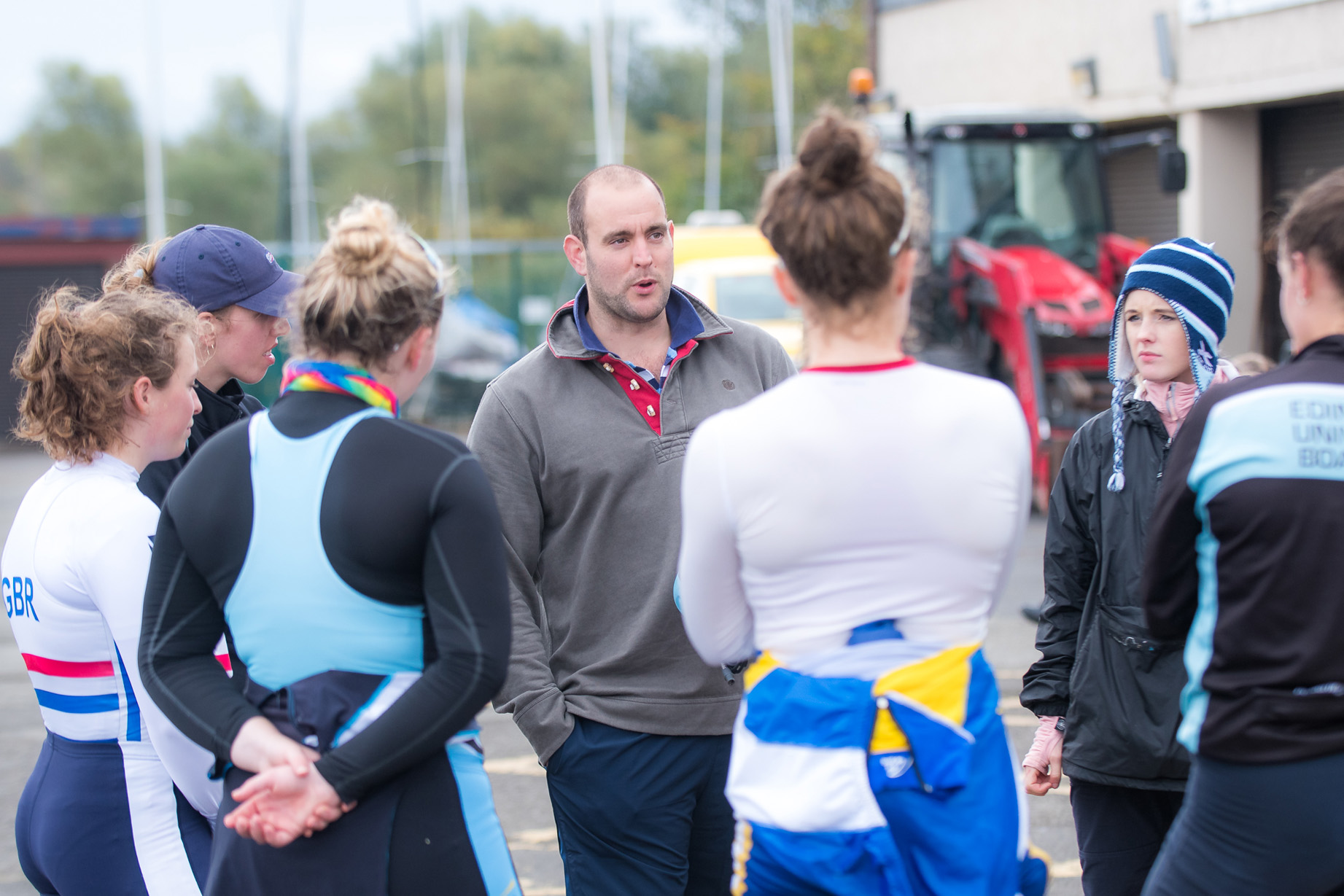 "It's all very well having one of the best university programmes in the country but if the athlete is having difficulty working with it, whether it's on the physical side or with all sorts of other stuff that's going on outside sport, you need to take that into account.
"For me the biggest part of coaching is being able to engage with athletes and recognising that I am working with a human being and treating them as one.
"It's not just about getting a result, it's about the person behind it that needs support and help in order to get the result.
"I care about all my athletes and I would hope my athletes know that I do."