Posted: June 10, 2014
Performance Director Sir David Tanner has overseen some changes, announced today, to the GB Rowing Team line-ups which raced at the European Championships nine days ago.
One of these changes is that Lossiemouth's Heather Stanning will rekindle her Olympic gold-medal winning partnership with Helen Glover, for next week's world rowing cup in Aiguebelette, France.
Stanning was due to return to international competition at the European Championships in Belgrade but was rested having shown signs of fatigue at the top end of her performance in training.
The 29-year old's exclusion from Serbia meant that Glover once again paired up with Edinburgh's Polly Swann. Having won gold together at last year's World Championships in Korea, the pair rowed to another gold medal at the European Championships. Swann will now be called upon to add all that experience to the women's eight who themselves enjoyed a successful time in Serbia, taking silver.
Stanning is returning to rowing having taken some time away from the sport to resume her career in the army, serving a term in Afghanistan last year. She showed promising signs at the GB Senior Team Trials in April, winning the women's pair with Glover, and will now has the chance to prove her full fitness in Aiguebelette.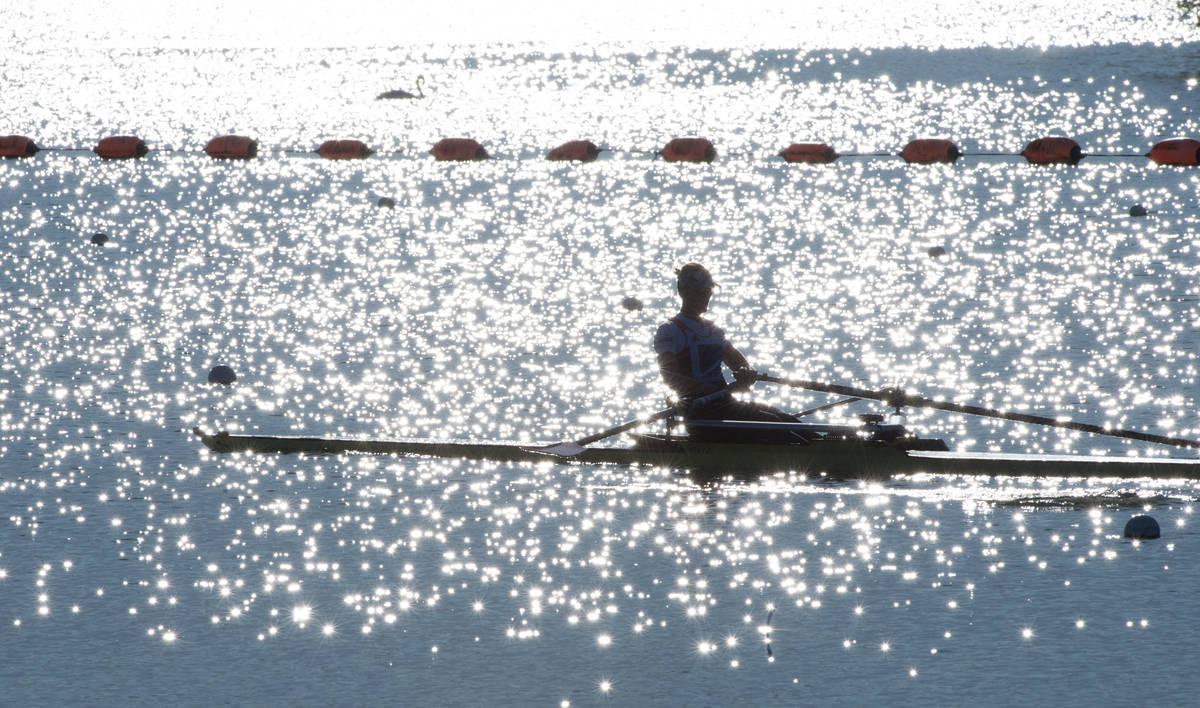 Elsewhere in the squad, Invernesses Imogen Walsh will partner Kat Copeland in the lightweight women's double scull having won a bronze medal together at the European Championships.
Belgrade was the first international outing for this pairing, and Walsh's partner has shown some promising signs since making her comeback after taking a year out of the sport following her gold medal-winning performance at London 2012.
Sam Scrimgeour, of Forfar, will partner Jono Clegg of Leander in the lightweight men's pair following their efforts in Serbia, where they raced well and won a silver medal.
With a number of the changes for Aiguebelette looking at GB's young talent, Glasgow's Angus Groom will partner fellow U23 rower Jack Beaumont in a second-ranked men's double scull behind Jonny Walton and John Collins. Groom raced in the men's quadruple scull at the World U23 Championships last season, finishing fourth.
Victoria Meyer-Laker, whose home town is Premnay, is in one of the other unchanged crews for Aiguebelette. The Leander rower will race in the women's quadruple scull along with Lucinda Gooderham, Kristina Stiller and Beth Rodford. The quad finished fifth against some stiff competition at the European Championships.
"Once again, we are fielding a strong squad but one where we test out young rowers and new combinations", said Tanner. "This is a critical year in the Olympic cycle and the Chief Coaches, Paul Thompson and Jurgen Grobler, are aiming to win medals but also to tease out our longer-term strengths".

================================================
CREW LISTS (Includes club, home town, date of birth)
GB Rowing Team for the World Rowing Cup II
Aiguebelette, France, 20-22 June
OPEN
WOMEN
Pair - Boat 1
Helen Glover (Minerva Bath RC/Penzance/17.06.1986)/
Heather Stanning (Army RC/Lossiemouth/26.01.1985)
Coaches: Robin Williams & Paul Thompson
Pair - Boat 2
Monica Relph (Leander Club/Cambridge/15.01.1988)/
Olivia Carnegie-Brown (Oxford Brookes Univ BC/Oxford/28.03.1991)
Eight
Rosamund Bradbury (Leander Club/Banstead/17.12.1988)/
Zoe Lee (Imperial College BC/Richmond, N. Yorks/15.12.1985)/
Jessica Eddie (London RC/Durham/07.10.1984)/
Donna Etiebet (Sport Imperial BC/London/29.04.1986)/
Katie Greves (Leander Club/Oxford/02.09.1982)/
Polly Swann (Leander Club/Edinburgh/15.06.1988)/
Caragh McMurty (Reading Univ BC/Southampton/22.08.1991)/
Louisa Reeve (Leander Club/London/16.05.1984)/
Zoe de Toledo (cox) (Leander Club/London/17.07.1987)
Coach: James Harris
Double scull
Frances Houghton (Leander Club/Oxford/19.09.1980)
Victoria Thornley (Leander Club/Wrexham/30.11.1987)
Coaches: Paul Thompson & Robin Williams
Quadruple scull
Beth Rodford (Gloucester RC/Gloucester/28.12.1982)
Lucinda Gooderham (Leander Club/Norfolk/09.06.1984)
Kristina Stiller (Tees RC/Yarm/23.06.1987)
Victoria Meyer-Laker (Leander Club/Premnay/18.03.1988)
Coach: Nick Strange
OPEN
MEN
Pair
Matthew Gotrel (Leander Club/Chipping Campden/01.03.1989)/
Paul Bennett (Univ of London BC/Leeds/16.12.88)
Coach: Jurgen Grobler
Four - Boat 1
Alex Gregory (Leander Club/Wormington/11.03.1984)/
Mohamed Sbihi (Molesey BC/Surbiton/27.03.1988)/
George Nash (Molesey BC/Guildford/10.02.1989)/
Andrew Triggs Hodge (Molesey BC/Hebden, N. Yorks/03.03.1979)
Coach: Jurgen Grobler
Four - Boat 2
Oliver Cook (Univ of London BC/Windsor/05.06.1990)/
Phil Congdon (Molesey BC/Bury St Edmunds/06.06.1989)/
Tom Ransley (Leander Club/Cambridge/16.09.85)/
Dan Ritchie (Leander Club/Herne Bay/16.01.87)
Coaches: Christian Felkel & Rob Dauncey
Eight
Scott Durant (Oxford Brookes Univ BC/Lancaster/12.02.1988)
Alan Sinclair (Leander Club/Inverness/16.10.1985)
Nathaniel Reilly-O'Donnell (Univ of London BC/Durham/13.04.1988)
Matt Langridge (Leander Club/Northwich/20.05.1983)
Pete Reed (Leander Club/Nailsworth, Glos/27.07.1981)
James Foad (Molesey BC/Southampton/20.03.1987)
Matthew Tarrant (Oxford Brookes Univ BC/Shepperton/11.07.1990)
Will Satch (Leander Club/Henley-on-Thames/09.06.1989)
Henry Fieldman (cox) (Imperial College BC/Barnes, London/25.11.1988)
Coaches: Christian Felkel & Rob Dauncey
Double scull - Boat 1
John Collins (Leander Club/Twickenham/24.01.1989)/
Jonathan Walton (Leander Club/Leicester/06.10.1990)
Coach: Mark Banks
Double scull - Boat 2
Jack Beaumont(Leander Club/Maidenhead/21.11.93)/
Angus Groom (Leander Club/Glasgow/16.06.92)
Coach: Matthew Beechey
Quadruple scull
Graeme Thomas (Agecroft RC/Preston/08.11.1988)/
Sam Townsend (Reading Univ BC/Reading/26.11.1985)/
Charles Cousins (Leander Club/Willingham/13.12.1988)/
Peter Lambert (Leander Club/Henley-on-Thames/03.12.1986)
Coach: Paul Stannard
LIGHTWEIGHT
WOMEN
Single scull
Ruth Walczak ((Molesey BC/Rochdale/15.09.88)
Coach: Paul Reedy
Double scull - Boat 1
Imogen Walsh (London RC/Inverness/17.01.1984)/
Kat Copeland (Tees RC/Ashington/01.12.1990)
Coach: Paul Reedy
Double scull - Boat 2
Eleanor Piggott (Wallingford RC/Olney/16.05.91)/
Charlotte Taylor (Putney Town RC/Bedford/14.08.1985)
Coach: Tom Evens
LIGHTWEIGHT
MEN
Pair
Jonathan Clegg (Leander Club/Maidenhead/14.07.1989)/
Sam Scrimgeour (Imperial College BC/Forfar/28.01.1988)
Coach: Rob Morgan
Four
Peter Chambers (Oxford Brookes Univ BC/Coleraine/14.03.1990)/
Mark Aldred (London RC/London/18.04.1987)/
Richard Chambers (Leander Club/Coleraine/10.06.1985)/
Chris Bartley (Leander Club/Chester/02.02.1984)
Coach: Rob Morgan
Double scull
William Fletcher (Leander Club/Chester-le-Street/24.12.1989)
Jamie Kirkwood (Leander Club/Creswell/30.08.1989)
Coach: Darren Whiter
PARA-ROWING CREWS
MEN
Arms-only Single Scull (ASM1x)
Tom Aggar (Royal Docks RC/Maidenhead/24.05.1984)
Coach: Nick Baker
WOMEN
Arms-only single scull (ASW1x)
Rachel Morris (Guildford RC/Farnham/25.04.1970)
Coach: Nick Baker
MIXED
Legs-trunks-arms mixed coxed four (LTAMix4+)
Grace Clough (Nottingham RC/Sheffield/ 21.06.1991)/
Pamela Relph (Leander Club/Aylesbury/14.11.89)/
James Fox (Univ of London/Peterborough/02.05.92)/
Oliver Hester (Henley RC/Henley-on-Thames/18.02.90)/
Oliver James (cox) (Leander Club/Henley-on-Thames/05.10.90)
Coach: Tom Dyson
================================================
THE GB ROWING TEAM is supported by the Lottery through UK Sport and has Science in Sport as a supplier. SAS Analytics is the Official Analytics Partner of British Rowing and the GB Rowing Team. The para-rowing squad is supported by Guide Dogs